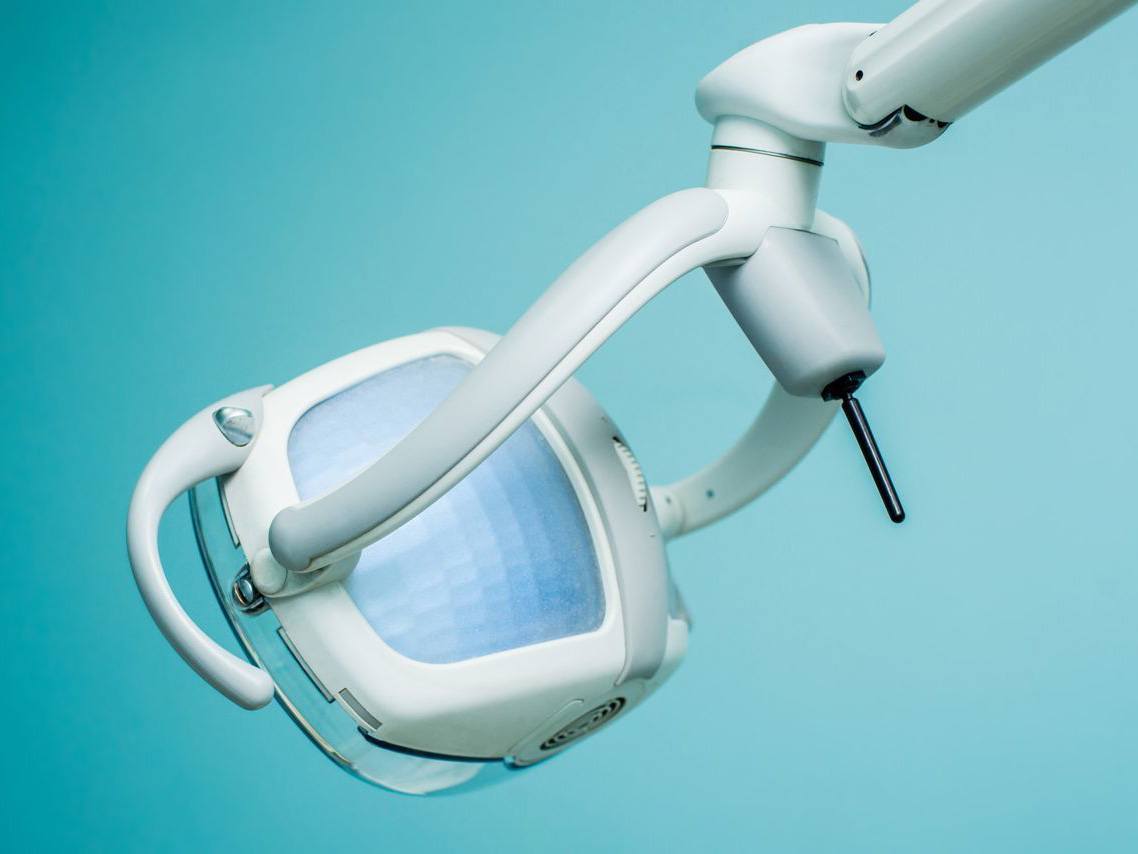 Playa Vista Dental Care is a Playa Vista based family dentist practice that treats patients of all ages. We are committed to delivering the highest quality dental care and do so using state-of-the-art dental equipment. We are a cosmetic dentist that offers services like checkups, teeth cleaning, crowns, veneers and more.
---
We also perform emergency dentist services that include bonding, root canals, crowns, and bridges. As a local dentist, we create lifelong relationships with our patients and their families and work to ensure that they receive treatments in a comfortable and relaxed environment. Dr. Levi and our staff invite you to schedule an appointment by calling 310-589-3146 and experience why our patients think Playa Vista Dental Care is the best dentist in Playa Vista.
---
Meet The Doctor
---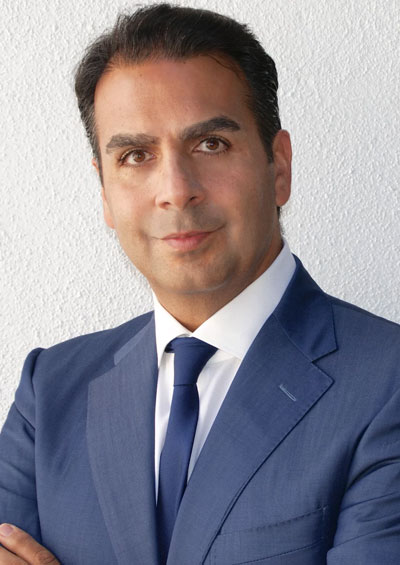 SOHEIL LEVI DDS
Doctor of Dental Surgery
Dr. Levi received his dental degree from USC School of Dentistry in 1991, and further received his Periodontics degree specialty degree in Periodontics and Implant dentistry from USC School of Dentistry. Dr. Levi further advanced his knowledge in his field by attending advanced trainings in sinus lifting, bone grafting, sleep dentistry, TMJ and full mouth rehabilitation. Throughout his 23 year career, Dr. Levi has successfully completed many full mouth rehabilitation cases and has placed and restored over 7,000 dental implants. Dr. Levi takes pride in providing quality care using the best that dentistry has to offer in the most gentle, caring manner. Many of his patients travel many miles just to have their treatments done by him and praise him for his gentleness and great chair side manner. He is an active member of the International Congress of Oral Implantology. When not in the office you can find Dr. Levi on the soccer field, either playing or coaching his sons team.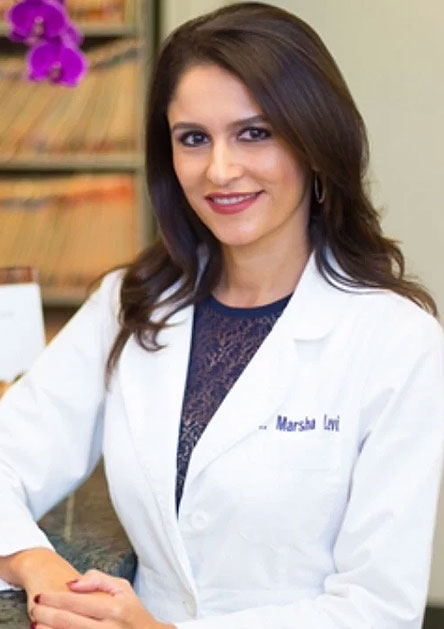 MARSHA LEVI DDS
Doctor of Dental Surgery
Marsha Tavakoli Levi received her Doctor of Dental Surgery Degree from the prestigious UCLA School of Dentistry in 1999. She has been a practicing dentist – providing comprehensive oral care, cosmetic and restorative dentistry for adults and children for over 17 years. Dr. Levi has practiced throughout Southern California from Santa Monica to Beverly Hills and the Inland Empire. Dr. Levi thoroughly enjoys her profession, and makes it a priority to understand her patients' concerns, fully considering their ideas when rendering a diagnosis. Her focus is to provide functional, aesthetic, long lasting dentistry, always using the latest, state of the art technology and materials. She believes that by improving her patients smiles through a well planned and pain-free cosmetic approach will have a tremendous positive impact on their overall appearance and self confidence. She continues to advances her knowledge by attending continuing education seminars and trainings. Dr. Levi is a mother of two children and when not practicing, devotes her time to family, reading, playing tennis and volunteering in various organizations.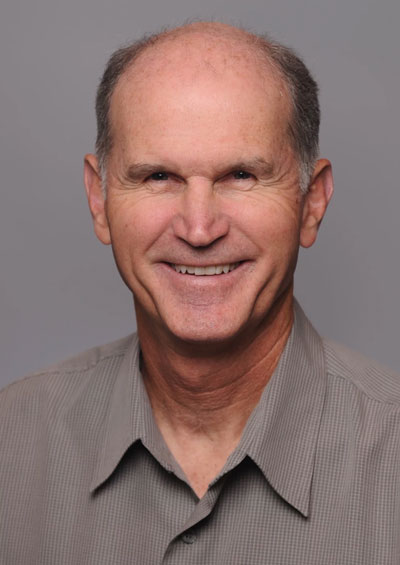 Kevin McNally DDS
Doctor of Dental Surgery
Dr. McNally grew up in Southern California and graduated from Loyola University's School of Dentistry in Chicago. After a one year Hospital Residency training program at the Veteran's Administration Hospital in West Los Angeles, he practiced general dentistry in Marina Del Rey for 20 years, moving his practice to Culver City adjacent to Playa Vista for the last 18 years. He is active in national, state, and local dental organizations as well as the Academy of Osseointegration, a dental implant focused study group with members from over 70 countries. He is experienced in all phases of restorative dentistry and is delighted to be a part of the caring team at Playa Vista Dental Care. And yes, he still goes surfing every weekend, rain or shine!
After more than four decades of practice and providing outstanding service, Dr Mcnally has now retired and Dr. Levi, Dr. Marsha and his dental hygienist Holly and Linda and his long term dental assistant Irene, along with all of the other support team continue his legacy by providing outstanding service to his patient's at Playa Vista Dental Care.
Dr. Bakke
Dr. Bakke is a graduate of The University of Texas Health Science Center at San Antonio Dental School. Driven to further advance her education, Dr. Bakke was accepted into UCLA's Advanced Education in General Dentistry Residency training under UCLA's top specialists in implantology, periodontics, oral surgery, and cosmetic dentistry. She continues to commit over 100 hours of continuing education courses each year to stay up to date and adapt to the fast advancing dental field.
She loves the opportunity dentistry gives her to form unique lifelong relationships. A lot of patients struggle with dental anxiety, so her gentle nature and the time she spends getting to know each patient thoroughly allows them to work through their fears toward a shared overall goal of a healthy mouth and confident smile.
Dr. Bakke takes special pride in being an active member of dental organizations at a local, state and national level. She spends her free time with her family and friends and enjoys traveling, cooking, yoga and hiking with her dog, Odin. She was born in raised in the outskirts of Dallas/ Fort Worth, Texas and is a devoted Texas A&M sports fan.